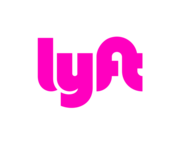 If you give 160 rides in a period of 30 days, you can earn $2,000 in San Bernardino These terms and conditions apply.
Lyft California offers you guaranteed earnings, new benefits and the freedom to drive whenever and wherever you like. Lyft California offers you the opportunity to earn on your own terms.
What is Lyft?
Lyft connects drivers and individuals who need rides.
Lyft – Why?
You can be your own boss You can drive whenever and wherever you like, and you can take the breaks that are most convenient for you
Get Benefits: You can be eligible for a subsidy starting January 1, 2021 if you have at least 15 hours per week booked.*
Driver Requirements
You're 25 years or older
You have a driver's license
California plates are available
You agree to background checks and driver screening
An iPhone or Android smartphone is yours
Vehicle requirements
2008 or newer**
4 doors
5-8 seats, including the driver's
California license plate
Don't have a car? Our Express Drive program allows you to rent a car with standard insurance. Only in certain cities
Document Requirements
California vehicle insurance
Driver profile photo
Proof of vehicle inspection performed by a C-BAR certified mechanic (we'll show you options in the Lyft app when you apply)
---
*Starting Jan. 1, 2021, drivers with an average of at least 15 hours per week of booked time in a calendar quarter can begin qualifying for a quarterly healthcare subsidy. To be eligible for the subsidy, drivers must provide proof of current enrollment in a qualifying healthcare plan via Lyft Driver app within fifteen days following the quarter's end.*
**car year may vary in some regions
---