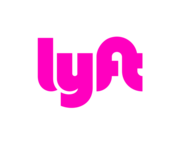 You can earn $1,600 by giving 140 rides within 30 days in Suffolk County. Terms apply.
What is Lyft?
Lyft is an easy-to-use earning opportunity that connects drivers to individuals and businesses that require rides. Lyft allows you to make money at your own pace and it is a great alternative for other income opportunities. Express Pay allows Lyft drivers to cash out at any time.
Lyft – Why?
Increase your income: You are paid for time and distance traveled, as well tips and bonus.
Be your boss Control your driving hours and set your own schedule.
Driver Requirements
At least 25-years-old
Have an iPhone or Android smartphone?
You have a clean driving history and auto insurance
A 4-door is available starting in 2006 or later

*Car year may vary by region

*Does not apply if you are renting a car through Express Drive program